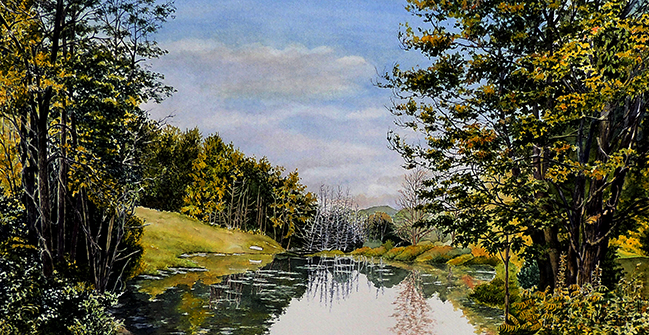 This image above is the finished painting. It  reminded me of Hudson River School paintings. I was hoping to capture a little of that style in this painting.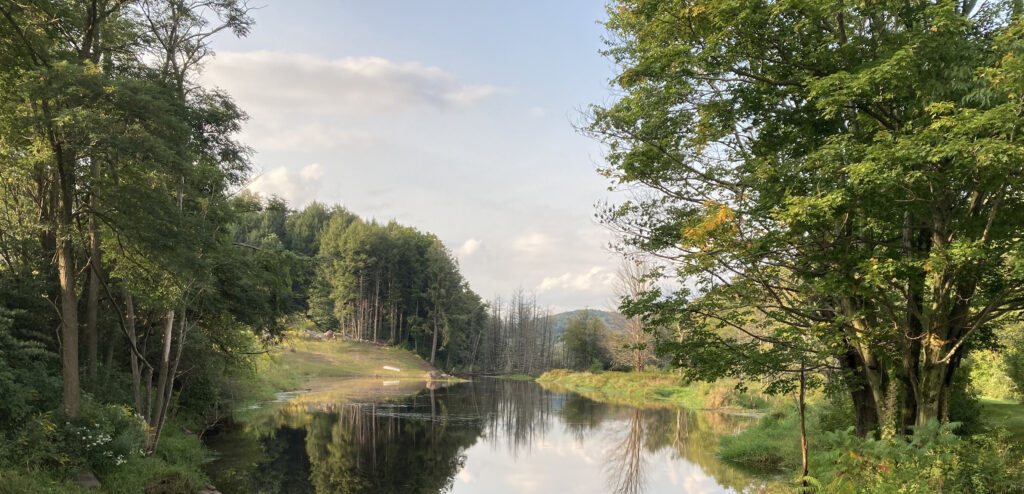 Stage 1: This is the initial step working from the photo above:
Stage 2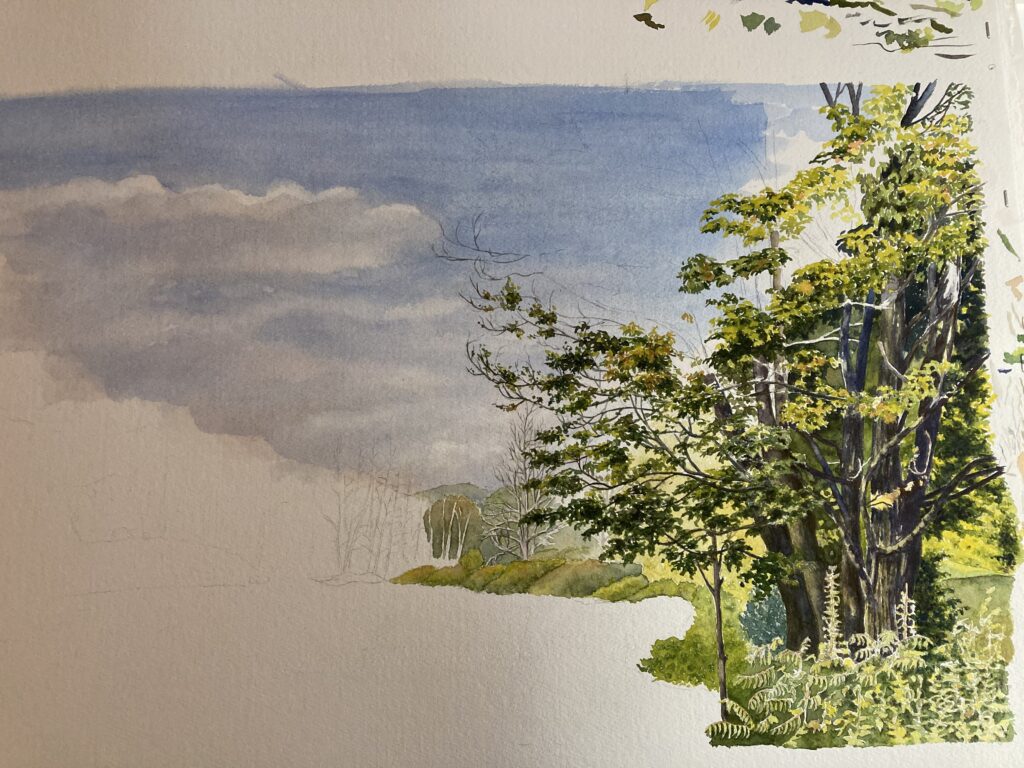 Stage 3 – I can't wait to get to water!